Welcome to Redbird Rants, the St. Louis Cardinals news and opinions site brought to you by the FanSided Network. Redbird Rants is dedicated to providing top-notch Cardinals news, views, and original content. This site also serves as a community for like-minded fans to come together to catch up on the latest news and to discuss their passion.
Meet the Team
Born and raised in Wildwood, MO. 21 years old. Current Senior in Aerospace Engineering Student at Auburn University. Passionate Cardinals Fan.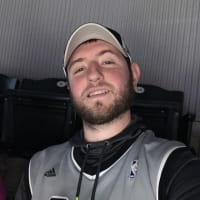 Hello everyone, I'm Brett Ramsey. I'm a big sports fan and an avid reader and writer. The St. Louis Cardinals have always been a passion of mine and hopefully my writing reflects that. Every side, and story, has more than one perspective. Thanks for reading.
26 year old Data & Analytics Consultant born and raised in London, UK. A massive American Sports fan which I follow as much as possible, most importantly the St Louis Cardinals who I watch on tv and live wherever I can!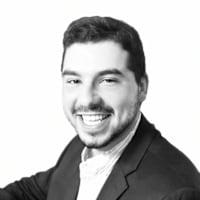 Wake Forest University '22. Born and raised in St. Louis, home of the #BestFansinBaseball
Former Iowan. Now a Hoosier. Wartburg College '16. University of Wisconsin-Madison '18. Librarian in Indianapolis. Connoisseur of Cardinals baseball and Blues hockey.
J.T. Buchheit graduated with a journalism degree from Lindenwood University in May 2018. He worked as the copy editor on three schools' newspapers from 2011 to 2018. In addition to his journalistic exploits, he also has a lot of experience onstage, with performances in 18 theatrical productions from grade school through high school and in community theater. He loves cheering on the Cardinals as well as copy-editing articles and anything else he can get his hands on.
Bill Dawson is an ex-journalist from out west who rarely writes in the third person. He spent 23 years writing and editing at eight newspapers (job hopper!) in six states: Oregon, northern California, Alaska, Indiana, southern California, and Minnesota. Yes, northern and southern Cal are two different states — of mind, anyway. He wrote a whole bunch of baseball stories in the late 1990s before being sucked into feature writing. Bill's also a movie nut and a book fiend who enjoys boring classics like The Brothers Karamazov (liar!) as well as crime fiction, spy novels, and true stories that teach him something. He currently resides just outside of Denver with his wife of 24 years and their 16-year-old daughter.
Southeastern Louisiana University '23. Avid St. Louis Cardinals and Kansas City Chiefs fan as well as the New Orleans Pelicans. Aspiring NFL Draft scout. Analytics truther. Obsessed with music and all things NFL and MLB.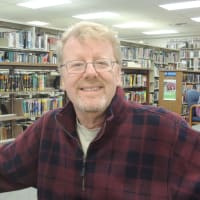 A native of the Missouri bootheel who is a third generation St. Louis Cardinal fan. Attended his first Cardinal game in 1967 and has been in love with this team ever since. Also a fan of the Missouri Tigers and Tennessee Titans.
University of Iowa '22. A day without Cardinals baseball is a day wasted. Avid KC Chiefs fan in my spare time. Star Wars and The Office Enthusiast.
Just your average crazy Cardinals fan who has nothing better to do with their life other than live and breathe Cardinals baseball. Carpenter by day and contributor by night.
Write for Us
We aren't called FanSided for nothing. Our network of sports, entertainment and lifestyle sites are powered by fans that want to cover their passions! Whether you are just looking to get your start in online media or you want to contribute to your favorite site as a hobby, FanSided wants to hear from you.
Our work is regularly featured on SI.com and Bleacher Report and many FanSided writers have gone on to work full-time in online media. FanSided hired over ten of its own writers in 2013 and there are currently FanSided alums working at other major media outlets and with professional sports teams.
Whatever your goal, FanSided can help your voice be heard. If you are interested in writing for any of our sites, please be sure to check out our openings page and fill out our application.
About FanSided
The idea of FanSided was born in 2007, when two brothers felt that their favorite team, the Kansas City Chiefs, was being under-covered by the mainstream media. Taking matters into their own hands, they launched Arrowhead Addict, a move that would spawn the creation of FanSided in 2009, a network of over 300+ fan-powered unique sports, entertainment and lifestyle sites dedicated to team-specific, sport-specific, genre-specific, and fanbase-specific coverage.
From sports, movies and TV to lifestyle and tech, FanSided has you covered.
Executive Team
Best co-founded the company in April 2007. He manages the growth of the network from a business and financial standpoint.
Blake joined the company as a partner in 2011, overseeing the network's technology, product, and advertising efforts .
Patrick Allen
VP, Content & Strategy
Patrick is VP, Content and Strategy for the FanSided. He has been with the network since 2009 when he was hired to be the expert at Arrowhead Addict. He currently heads up FanSided's editorial headquarters in Chicago and is proud to be a fan of the world champion Kansas City Chiefs. To ensure his head doesn't get too big, he continues to cheer for his home town Cleveland Browns and Cleveland Indians. The Cleveland Cavaliers winning the NBA Championship was the greatest day of his life. Go Buckeyes.
Advertise/Contact Us
Let's stay in touch. If you'd like to advertise with us, partner with us or have feedback, please fill out our contact form.
Email us: redbirdrants@fansided.com
Write us: FanSided Inc. - 225 Liberty Street, New York, NY 10281
Disclaimer
This site is strictly for informational and entertainment purposes, and is in no way affiliated with any product, brand, or topic covered on the site. It also claims no rights to the trademarks featured or mentioned on the website.