St. Louis Cardinals: Should the Cardinals and Mets be trade partners?
The New York Mets confirmed this week they will listen to offers on top starters Noah Syndergaard and Jacob deGrom. Should the St. Louis Cardinals and Mets become trade partners?
On Tuesday, New York Mets Assistant GM John Ricco confirmed to the media that they'll at least listen to offers for top starters Noah Syndergaard and Jacob deGrom. The St. Louis Cardinals have experienced a rash of injuries that have led to DL stints to several key players. These players include starters Adam Wainwright, Michael Wacha, and wunderkind Alex Reyes.
Syndergaard or deGrom could be answers to the St. Louis Cardinals sudden rotation depth issues.
Let's look at both Syndergaard and deGrom and see if a trade for one of the two is viable or even advisable for the St. Louis Cardinals.
Noah Syndergaard
The 25-year-old right hander, may be the most attractive of the two, but also could be the most expensive for the St. Louis Cardinals to acquire. Syndergaard will not qualify for free agency until after the 2021 season.
In four years in the major leagues, Syndergaard has a 28-19 record, 2.92 ERA, and a WHIP of 1.110. His best year was in 2016 when he was 14-9 with a 2.60 ERA and a All-Star appearance.
However, Syndergaard missed the bulk of the 2017 with a lat strain and has been on the DL since late May with a ligament issue in his right index finger. Nevertheless, he was strong in early 2018 on his return from the lat strain going 4-1 with a 3.06 ERA. The ligament issue is not considered severe and he is expected to back on the roster well before the trade deadline.
Jacob deGrom
The 30-year-old right-handed deGrom, will not become a free agent until after the 2020 season. With his age and one year closer to free agency than Syndergaard, deGrom may be a less expensive to obtain, but still not cheap.
The 2014 Rookie-of-the-Year has a five year record of 50-25, a 2.81 ERA, and a 1.107 WHIP. So far, in 2018, deGrom has been dominate, and is making a case for the Cy Young Award. He has a NL league leading ERA of 1.69, a 5-3 record, and a 1.007 WHIP.
Although deGrom was briefly put on the DL in May for a hyperextended elbow, he is not showing any lingering effects from that injury.
Looking closely
With the recent injuries to the Cardinals' starting rotation, a Jacob deGrom or a Noah Syndergaard could go a long way in stabilizing the rotation. If deGrom or Syndergaard are added to the Redbirds rotation, current starters such as Luke Weaver or John Gant could be assigned to beef up the bullpen.
Alex Reyes is gone for the year, and the return of Adam Wainwright to the rotation is unlikely. Michael Wacha is expected to return, but how long it will be and if he is effective upon return is still uncertain.
Therefore, going after deGrom or Syndergaard is tempting, but will be extremely expensive. deGrom and Syndergaard are still very talented controllable players, and the Mets are going to want a shipload of young controllable top rated prospects. The bidding for these two Cy Young potential pitchers will likely be vibrant among suiters.
Should the Cardinals make a move?
The St. Louis Cardinals have the depth in their farm system to make an attractive offer to the Mets. Therefore, the question is, should the St. Louis Cardinals pursue Jacob deGrom or Noah Syndergaard?
I believe the bidding for the two pitchers will get too expensive for the Cardinals taste. The Cardinals still have rotation depth with Dakota Hudson sitting in Memphis and having an impressive season there.
If Carlos Martinez settles down and becomes the pitcher he was early in the season, along with Michael Wacha's return, the St. Louis Cardinals rotation will be in good shape.
A rotation of Martinez, Wacha, Mikolas, Flaherty, and a Weaver or Hudson, should be enough to advance the Cardinals to the post season. Certainly Jacob deGrom or Noah Syndergaard could be great additions, but the cost would be too expensive.
The St. Louis Cardinals, in my opinion need to focus on offensive help or possibly bullpen help before the Trade Deadline.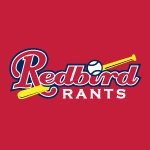 Want your voice heard? Join the Redbird Rants team!
Write for us!
We're interested in your opinion. Let us know. Thanks for reading!