St. Louis Cardinals: Analyzing Adam Wainwright's impressive season
Adam Wainwright has been as good as ever this year for the St. Louis Cardinals. What has gone into his success?
The St. Louis Cardinals' veteran right-hander, at age 39, turned back the clock and pitched a complete game against Cleveland. With a record of 3-0 in five games pitched, Wainwright boasts the highest WAR amongst the starting pitching staff.
Entering Saturday's doubleheader against first-place Chicago, Adam Wainwright is turning in his best season since he finished 3rd in the Cy Young Award vote in 2014. For comparison, Wainwright owns a 2.65 ERA with a 3.61 FIP, and a 4.53 xFIP this year. Back in 2013 and 2014, at his peak performance, these were his statistics:
2013: 2.94 ERA, 2.55 FIP (!!), 2.80 xFIP
2014: 2.38 ERA, 2.88 FIP, 3.34 xFIP
Sure he isn't vintage Adam Wainwright, but for a team hovering at .500, it has been remarkable to watch. So how has he been so good this year?
While he still throws his famous "Uncle Charlie" curveball at a 34% rate, he has thrown more cutters this year (28%) than last year (25%). In doing so, he has decreased the usage of his four-seam fastball from 13.6% to 8.4%. These changes have so far yielded good results, as the curveball has yielded a .204 wOBA and an xwOBA of .258. The cutter? A .212 wOBA and a .310 xwOBA.
Now, these results may not last long, as much as I (and you) really want them too. Given that Wainwright has only pitched in 5 games, it is a very small sample size. In addition, there's always that pesky regression to look out for.
Given how Adam Wainwright has handled this abbreviated season, especially after how the Cardinals navigated through their COVID-19 outbreak, one may think he should receive some recognition on the 2020 Cy Young ballot. After all, he did throw a complete game at 39 years of age against a playoff-caliber team in Cleveland.
Unfortunately, he's got some tough company this year. The last time any pitcher finished with one or more NL Cy Young votes at or over the age of 39 was John Smoltz in 2007. The oldest player to ever win the NL Cy Young was Roger Clemens. On top of that, pitchers such as Max Fried and Yu Darvish are putting together dominant seasons putting them at the top of the NL Cy Young race.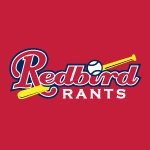 Want your voice heard? Join the Redbird Rants team!
Write for us!
We don't know what the future holds for Wainwright, but his season so far has been a blessing. If this is his last season with the Birds on the Bat, Cardinal Nation could not be any prouder. Let's hope his 2020 season continues into the playoffs.