St. Louis Cardinals: Matt Wieters is still on the team's radar
Matt Wieters was the best backup the St. Louis Cardinals have had in a while in 2019. As a free agent, the team is waiting with a backup deal for him.
Before 2019, the backup catcher position had been one that the St. Louis Cardinals had to devote less attention to than any other team in the MLB over the past 10+ years. Yadier Molina and his iron knees aren't a luxury every team is graced with, so we can consider the Cards lucky that they have the catcher who has caught more innings than anyone on the planet in the last 10 years.
However, going into 2019 Molina was getting to the point where his body might decide to defy his wishes and so the Cardinals put more effort into finding a backup catcher. Backing up Yadier Molina is the easiest job in baseball, you just have to be willing to enjoy the bench five (or more) days of the week.
Nevertheless, the Cardinals signed Matt Wieters in free agency last season and it turned out to be a great thing. Wieters was just two years removed from being an All-Star when signed and had a solid year in 2019.
The 33-year-old only had a .5 bWAR, but he only played in 67 games. However, in the time when Molina was injured (most of July), Wieters played regularly and did pretty well. Hitting for a .241/.308/.534 slash line that month with five homers, there wasn't a drop off at all in production from the catcher position.
Now a free agent again, the team is interested in bringing back the catcher.
We have discussed whether or not the Cardinals should bring back Wieters or let the young Andrew Knizner backup Molina and I am firmly on the Knizner train, but we will see.
Just as Wieters was cheap last year, he would likely come cheap again, should he accept the same backup role. Wieters was a backup for the first time in 2019 and I would love to see him get the starting job in Oakland. He certainly is a good enough player to do so, but if he doesn't receive any further interest, Wieters could fall back into the Cardinals' arms.
I don't think resigning Wieters is the best option for the longterm health of the catching position, but Wieters did a good job in 2019 and it's understandable why the team is interested in retaining him.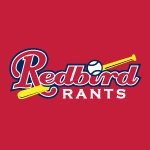 Want your voice heard? Join the Redbird Rants team!
Write for us!
Wieters will likely sign around the same time that he did last year (February 28th). That's not fair to the former All-Star, but for right now that is the situation he's in. Contrary to last year, he does have interest coming from multiple clubs but where Wieters will end up is still a mystery.