What impact can Alex Reyes have with the St. Louis Cardinals in 2020?
Alex Reyes was once a highly-touted prospect and is now all but confirmed to be on his way to the St. Louis Cardinals, how can he help out the team in 2020?
Alex Reyes signed with the St. Louis Cardinals as an amateur free agent in December 2012 out of the Dominican Republic. After spending the 2013 season in the Rookie-level Appalachian League, he made his debut in Low-A Peoria in April 2014. Although he had a shaky start in Peoria, he finished the 2014 season with a strong 3.62 ERA and .207 batting average against in 21 starts (109.1 IP).
After this strong season, Reyes made it to fourth on the Cardinals' top 10 prospect rankings.
Reyes then went on to have an exceptional year in 2015, starting with a 2.26 ERA and showing off real upside with 13.6 K/9 in 63.2 innings before a promotion up to AA Springfield. He didn't let up there either. He struck out 55 more batters in 37.2 innings, allowing just one home run and maintaining a 2.32 FIP all year in Springfield. This exceptional 2015 lead him to jump up to first in the Cardinals prospect rankings, and 16th overall in MLB.
After a 50-game suspension for a second positive marijuana test, Reyes made his first start at AAA Memphis in late May 2016 as a 21 year-old. He began his AAA career with 12.81 K/9 in 14 games and had a career-best walk rate with 4.41 BB/9. After Michael Wacha was placed on the 15-day DL, Reyes and fellow prospect Luke Weaver were called up to the majors. Reyes started out of the bullpen though.
After making five appearances out of the bullpen and not allowing a single earned run, Reyes made his first start for the Redbirds at Busch Stadium against the Oakland Athletics. Reyes went 4.2 innings allowing just one earned run (which was a runner walked in by reliever Zach Duke). Reyes finished the season in the majors with 12 appearances, five as a starter, with a .199 opponent batting average against, and a 1.57 ERA which was absolutely exceptional.
Following his standout debut in the majors, Reyes jumped to seventh overall on the MLB prospect list and was touted as one of the top MLB pitching prospects in the game headed into 2017! Reyes though underwent an MRI on his right elbow in February which identified a partial tear that required Tommy John, ruling him out for the entirety of the 2017 season. After a successful rehab, he was lined up to re-join the St. Louis Cardinals in relief in early May of 2018.
Reyes maintained his position at the top of the Cardinals' prospect rankings going into 2018. He also fell only slightly to 15th overall on the MLB prospect rankings.
The right-hander began a minor league rehab assignment in May 2018, playing a game at each level of the minors. This was done without allowing a single earned run in 32 innings while striking out 44 and only walking seven. Reyes then got the call and made his first start in the majors against the Milwaukee Brewers in late May. After a solid first inning, he was pulled at the end of the fourth after a significant velocity drop and loss of control. This was later confirmed to be a significant right lateral strain, which ended his 2018 season.
Reyes went into 2019 still ranked in the top 40 MLB prospects, still atop the Cardinals prospect list, and with a full spring training under his belt. He pitched eight innings, allowing four hits and one home run during spring. Reyes broke camp with the team, having the intention to work out of the pen and tossed a 1-2-3 seventh inning in his first appearance of the year against the Brewers.
Unfortunately, Reyes' control issues returned in the following three games where he allowed six walks and four earned runs in two innings! This led to him being optioned to AAA Memphis, where the remainder of his season was broken up with more injuries.
Reyes finally dropped off the Cardinals' prospect list prior to this 2020 season. He struggled somewhat in spring training, allowing eight hits in 4.1 innings but his high strikeout totals were still there. On resumption of summer camp, Reyes, unfortunately, wasn't present due to testing positive for COVID-19 which added even more salt to the wound. When healthy, Reyes was assigned to the team's satellite camp.
Following the recent roster moves in St. Louis with Carlos Martinez, Kodi Whitley & Junior Fernandez moving to the COVID-IL, Reyes has been all but confirmed by Mo to be re-joining the major league team. This has been referenced by many in the St. Louis media, including the Cards beat writer Derrick Goold:
We will most likely see Reyes as a reliever, based on his track record in the majors and where the current pitching needs are in the team. Reyes still holds a 2.21 MLB ERA with a .290 opponent slugging, so we all know he can perform, it is just a question of IF:
If he can maintain his health
If he can sort out his control to reduce the number of walks and,
If he can re-find his historic strikeout numbers
Then the Cardinals may finally have the number one prospect, who topped their rankings for four consecutive years, making an impact in 2020!
The latest reports from satellite camp are full of optimism. According to Anne Rogers of MLB.com, Reyes was hitting up to 99 mph on his fastball. Velocity does not equal immediate success, but a massive drop in velo from Reyes in the past has signaled trouble.
There is probably not a player on the roster whose performance has as much wiggle room as Alex Reyes. His floor is quite low, but his ceiling is amazingly high, even at the age of 25. Now, we could be getting 2016 Alex Reyes with his 1.57 ERA across 46 innings and 10.17 K/9. Or we could well be getting 2019 Alex Reyes who managed just three innings in four games before he was sent down with a 15.00 ERA.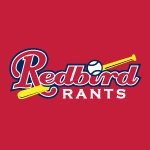 Want your voice heard? Join the Redbird Rants team!
Write for us!
Time will only tell. But for someone who could have such a high ceiling, Alex Reyes is a pitcher to really keep an eye on in the remainder of our 2020 season!