St. Louis Cardinals: Ranking the top neutral sites for winter baseball
If the MLB moves back the season into the winter, the St. Louis Cardinals won't play in chilly St. Louis. What neutral sites would work best?
Even with the deal between the MLB and the MLBPA set in stone, there is still a ton up in the air when it comes to exactly when the St. Louis Cardinals will be back in action again.
MLB commissioner Rob Manfred said this week that late May would be a goal time for the sport to start rearing up again, not everyone shares his optimism. If the Cardinals play any games in June, I would call it a win.
However, regardless of when the season starts, the MLB is committed to getting as many games in as possible. That means that they have considered pushing the season back into the winter, playing a lot of doubleheaders, and also expanding playoff teams to 14 rather than 10.
The actual plan will likely be a combination of all three, but the main thing is that all signs point to MLB's final pitch coming "closer to Christmas than Halloween." For a lot of teams, that's going to be an issue when thinking about the weather in November.
So, the MLB has planned to play these late winter/playoff games at neutral sites in domes or in the southern part of the country where the weather is more suitable at this time of year. So, if the Cardinals get to play in one of these neutral site games, which stadiums would be best for the Cardinals to play in?
3. Truist Park, Atlanta Braves
As someone who goes to college about two hours from this park, I've had the treat of visiting a few times since it's inception in 2017. Of course, the true fans still call the Atlanta Braves' stadium Suntrust park, but due to lovely corporate mergers, it's new name is Truist Park.
In November and December in Atlanta, it gets cold, but rarely too cold to play baseball. This isn't a dome, but as long as there isn't precipitation falling, Truist is a great place to watch a game.
Cardinals fans got plenty of looks at Suntrust last year in the NLDS and both the field and the surrounding "Battery," is a lot like Ballpark Villiage and it's a very fun spot to watch a game.
2. Minute Maid Park, Houston Astros
The team playing in Minute Maid Park may not be the world's most popular team at the moment, but as far as stadiums go, Minute Maid park would fit the bill very well for a neutral site. Located ~4 degrees south of Truist in Texas, it stays plenty warm for the majority of the year.
A hybrid stadium, it can have an open roof or a closed dome, so it's perfect regardless of the weather. There's also a part of me that just wants to see the opportunity for another Albert Pujols-Brad Lidge repeat.
I think every Cardinals fan has had some sort of love for Minute Maid since that moment.
1. Miller Park, Milwaukee Brewers
As the closest dome to the Cardinals and one which the Cardinals have the most experience playing in, Miller Park would be the best location for a neutral site game in the winter. The Cardinals already have some great memories there and we all know it's a great park to hit in.
Another hybrid stadium, Miller is one of the most aesthetically pleasing stadiums in the league.
Milwaukee in the winter isn't a very fun place to play outdoors, but Miller Park would give everyone a nice home to play in. It's also closer than the other options (just over a five-hour drive) which would give fans a better chance to travel to see the hometown team to play.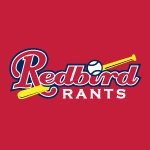 Want your voice heard? Join the Redbird Rants team!
Write for us!
There are more options that would work for neutral site games, but those are my top three. Even if games have to be played without fans, baseball is baseball and I could use some of that right now.