St. Louis Cardinals: Coaching staff announced for Minors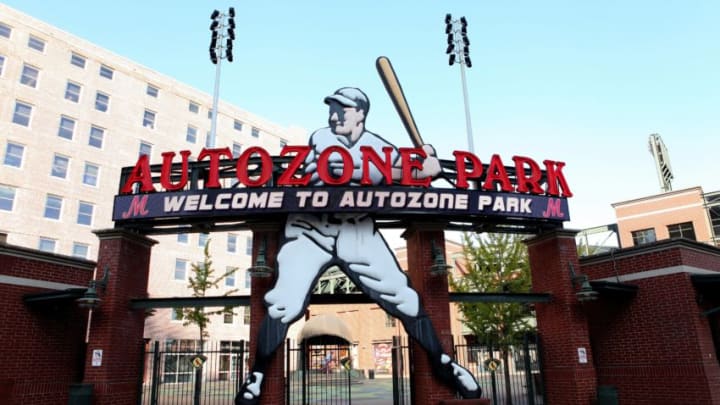 MEMPHIS - OCTOBER 03: AutoZone Park, home of the Memphis Redbirds baseball team in Memphis, Tennessee on October 3, 2016. (Photo By Raymond Boyd/Getty Images) /
The St. Louis Cardinals always have a fantastic minor league coaching staff. Getting set for 2020, the team has announced that staff.
St. Louis Cardinals' fans can always lay claim to the fact that in the 2010s, no team produced more than the hometown team's 19 homegrown players who went on to post a 5.0+ WAR in the MLB.
The minor league staff and development teams are a huge part of this (along with the players) and they have continued the legend of the Cardinals' "devil magic" that pains every team that experiences it.
As we move towards 2020, the Cardinals have announced their minor league coaching staff for the upcoming year. For a full list, check out this article from cardsconclave.com. For the purpose of this article, we are going to focus on just a couple of highlights.
More from St Louis Cardinals News
Starting with AAA Memphis, Ben Johnson returns to his role as Manager as he continues his climb up the minor-league ladder. Joining him at hitting coach is Brandon Allen who jumped up from AA Springfield. With the changes at the AAA and MLB level in the hitting coach, all the hitting coaches moved up a level.
All of the Managers except for the GSL Cardinals' Joe Hawkins are staying in place from last year which is pretty on-par with how the Cardinals generally do their minor league business.
Former closer Jason Isringhausen joined the team as a roving pitching instructor. Also, Former players, Dean Kiekhefer, Braden Looper, and Ryan Ludwick joined the staff. Kiekhefer is starting his coaching career as the pitching coach for the Single-A State College Spikes which is great to see, Looper is a core coach, and Ludwick is a roving hitter instructor.
Jose Oquendo is returning as an instructor as well.
In all, the coaching staff is remaining relatively the same while adding in some more former major league talent to supplement those who are already there. The Cardinals are always very loyal and it should be no surprise to see them bring on past players.