St. Louis Cardinals: MLB Expert Winter Meetings primer
Just like last year, all of the MLB Site Experts are doing a faux Winter Meetings and I get to act as GM of the St. Louis Cardinals. What are we going for?
As all of the MLB division has done for a couple of years (I believe), each expert of all 30 MLB sites are electronically coming together this week to simulate a Winter Meetings before the real one comes around. Each "GM" has to act as their team would and work under the salary limitations that they all have. This means that for myself, as acting GM of the St. Louis Cardinals, I will have to try and keep the payroll around $160M.
Not only is it faux GM meetings time, it's also the time of the year to start recycling all the same old John Mozeliak Getty Images that we have had for years and use year after year. Getty Images, if you're listening, please take some more pictures of Mo…
I guess technically I get to act as Mike Girsch but I will just say that I am a mix of the two. Either way, I am in charge.
This is my first time doing this as site expert and we will see how it goes. The other GM's are all going to value their own players highly as all St. Louis Cardinals fans do.
Immediately off the bat, I have listed Kolten Wong, Jose Martinez, Paul DeJong, and a bunch of our complimentary outfielders as available for trade. I have also noted that the Cardinals are searching for starting pitchers, third base, and left field.
I have no idea how this is going to go, but it is going to be a bit of a combined effort by the Redbird Rants team, and you may also comment if you have any particular players you'd love to see me go after.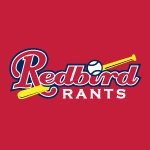 Want your voice heard? Join the Redbird Rants team!
Write for us!
The official start is on November 21st and it'll run until the 23rd. I will be posting any and all moves I make and don't worry, I will try and make it interesting!