St. Louis Cardinals: Is it time to bench Matt Carpenter?
Matt Carpenter is in the midst of a disastrous season. With the St. Louis Cardinals in the heat of a playoff race, would it be smarter to play Edman?
With the regular season starting to wind down and the playoff race starting to heat up, the St. Louis Cardinals are in right in the thick of things; currently a game behind first place in the NL Central and also owning the 2nd spot in the NL Wild Card race.
Even though the Cardinals are still in the race, they have been bailed out by the underperformance of teams in the NL Central as well as in the National League, besides the Dodgers and Braves of course.
It seems like most NL contenders have some type of weakness that masks their record, such as the Cubs bullpen and the Brewers rotation. The Cardinals are the same way, but what they lack is offensive production.
The Cardinals rank in the bottom three in the NL for batting average, home runs, runs scored, on-base plus slugging and almost every other offensive stat that has significance.
Manager Mike Shildt has tried numerous things in hopes of boosting the offense; whether it's placing players in certain spots in the batting order or even playing infielders in the outfield just so they can bring that boost to the lineup. (Don't ask me why Shildt tried this, because it's just crazy in my opinion.
Nothing has really seemed to work out though for St. Louis, and it might be time to make an even more drastic change; which means benching one of the veterans who has been apart of this team for years; Matt Carpenter.
Yes, the Matt Carpenter who erupted in 2018 and hit 37 homers, even earning some NL MVP votes along the way. The same Matt Carpenter who has a Silver Slugger to his name and has even made a few All-Star appearances.
To say the least, 2019 has been brutal for Carpenter. He is currently hitting a putrid .212/.321/.363 line. He has a ridiculously high K-rate, currently at 28%. He isn't putting much power on the ball either as he ranks in the 22nd percentile for exit velocity among qualified hitters in the MLB.
His BA is currently the WORST in the NL among qualified hitters, and his OPS is also in the bottom six as well.
His defense has also been pretty poor, especially his arm over at third base. Multiple times base runners have been able to beat out his throws because he isn't getting much velocity anyways.
This year has been disastrous for Carpenter, who was awarded a 2-year, $40-million dollar extension towards the beginning of the year for his career season in 2018. He has been a cog in the lineup and isn't the same over at the hot corner, and he isn't doing much to help the Cardinals at all; a team who has been starving offensively since the first pitch of the 2019 season.
Suppose Carpenter does get benched though, who takes his spot at third baseman? The Cardinals could call on rookie Tommy Edman; who has been very solid so far this year for St. Louis; but has issues with drawing walks which could be a concern for Mike Shildt.
If Shildt does play Edman, he needs to be a bottom of the order bat; because even though he has done a solid job of getting hits, his OBP is relatively low due to his free-swinging mindset.
Keep in mind Edman has almost 1 WAR higher than Matt Carpenter in way fewer games played; and also has been solid defensively with 4 DRS, compared to Carpenter's 1.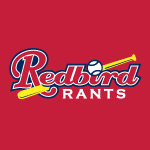 Want your voice heard? Join the Redbird Rants team!
Write for us!
Though the pitching and defense have carried the Cardinals to wins; that won't win you every game. You're going to need an offense; and for 2019, Tommy Edman brings more to the table than Matt Carpenter, and therefore should be playing third base during this stretch run; shifting Carpenter to that lefty bat off of the bench.