St. Louis Cardinals: Official Redbird Rants podcast episode 2.19
The St. Louis Cardinals come off a sweep of the San Francisco Giants and ride high into a crucial series against the Brewers. In preparation of this, we joined our forces for another of podcasts.
Redbird Rants hosted the next episode of our world-famous St. Louis Cardinals podcast on our regular broadcast day of Sunday on September 23. The podcast was recorded live on Sunday as the Cardinals were completing a sweep of the Giants.
As a reminder, our second season of the Official Redbird Rants St. Louis Cardinals podcast will be switching to a regular recording day of Sunday. This means that fans of our podcast can mark their calendars for Sunday recordings week after week as we continue to grow our brand via our podcast platform.
If you are new to our podcast train, we aim to record our weekly podcast around the same time each Sunday afternoon so that we can match up with the St. Louis Cardinals' games. This means that we might record in the evening if the Cardinals are playing on Sunday night ESPN baseball.
Sunday's episode featured an exciting change to the hosting format. On Sunday, each contributor was allowed their time to lead the charge and talk about the ideas and questions on their minds.
Sunday's show involved co-editors Dr. Michael D. Miles and Trevor Hooth, Russ Robinson, and Christian May-Suzuki joining. These voices shared their thoughts on several hot topics surrounding the Cardinals.
As the show was winding down, so too was the series with the Giants with the St. Louis Cardinals as victors. Now the Cards turn their sights to the final two series of the season against the Brewers and the Cubs.
Listen to the latest show here:
Episode 19 will featured the following topics:
If you've missed any of our previous episodes, you can catch them here:
All things being said and done, the Cardinals are finding themselves in the national conversation. Will the Cards take 2-of-3, 1-of-3, or sweep the series against the Brewers? We will soon know.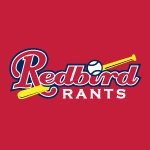 Want your voice heard? Join the Redbird Rants team!
Write for us!
Join us each and every time we record a new podcast; follow us on social media to know when another live podcast is going up.