Cardinals: First offseason acquisition is minor but speaks volumes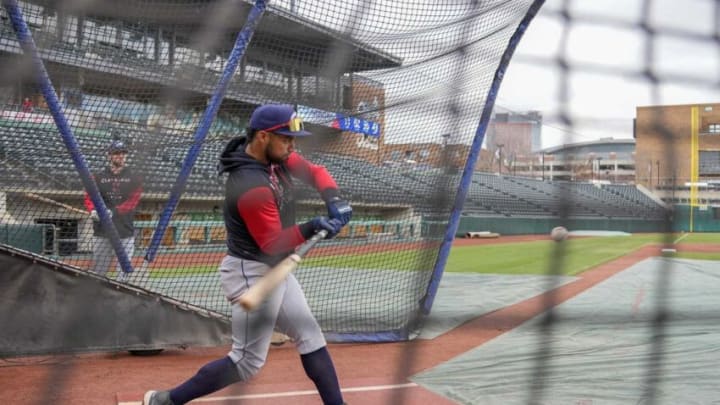 Columbus Clippers shortstop Jose Fermin takes batting practice during a spring workout at Huntington Park in Columbus on April 1, 2022. The team's first game is on April 5 at Lehigh Valley.Clippers 2 /
The Cardinals made their first offseason acquisition, and it may be telling of their plans at shortstop for 2023.
The St. Louis Cardinals made their first trade of the offseason, acquiring INF Jose Fermin from the Cleveland Guardians for cash. What may look like a minor move on the surface may actually speak loudly about the direction the club is going this winter.
Fermin is 23-years old and spent all of the 2022 season with the Guardians Triple-A affiliate, slashing .215/.336/.322 with 6 HR and 31 RBI in 90 games, primarily playing third base and second base, but has spent time at shortstop in the past. Fermin will likely act as an organizational depth piece, and could see time in St. Louis in 2023 if their are injuries to any of their infielders.
This move, along with Mozeliak's desire to see DeJong try to put things together again in the spring may indicate that the Cardinals are not looking to upgrade at the shortstop position this winter, which is going to be a huge blow to Cardinals fans, as that knocks out most of the big bats that are available in free agency.
Still, there are those who believe the Cardinals will make a major move this offseason, especially in light of the Cardinals indicating they will raise their payroll for the 2023 season. If St. Louis does not add a major shortstop this winter, the clear places they may look to add would be catcher, outfield, starting pitching, and the bullpen.
To stay up to date on all of the Cardinals transactions, rumors, payroll updates, and more this offseason, check out our Cardinals offseason tracker.
Follow me on Twitter for more Cardinals content @joshjacoMLB