St. Louis Cardinals: Don't expect any extensions this winter
This winter might be the first time in a while that the St. Louis Cardinals don't sign any current players to an extension. Why is this likely?
It has almost become a tradition for the St. Louis Cardinals to extend one of their players during the winter or the spring at this point. Really, it began all the way back with Allen Craig and his five-year extension back in 2013.
Since then, Carlos Martinez, Stephen Piscotty, Kolten Wong, Paul DeJong, Matt Carpenter, and more have signed extensions prior to a season, signalling the organization's apparent belief in the player. While not all of them have gone like the team has hoped, signing extensions early risks a small amount to the team in order to give the player financial stability through at least their arbitration years.
Coming into the winter, it was expected that even amid financial woes, at least one extension could be given out. However, that may not be the case. In his weekly chat, Derrick Goold mentioned an interesting nugget that sheds some light on a couple of things.
From Goold, "the Cardinals — at the moment — are not in the extension business. And they'll be looking more toward doing those later, after the ramifications and the ripple effects of 2020 have subsided and some normalcy approaches." Moving forward, Goold mentioned that it is important to remember that the current CBA expires after the coming season and that there are many unknowns about rookie contracts and other changes that may occur.
As has been illustrated extremely clearly this winter, in the presence of uncertainty, most teams, and especially the St. Louis Cardinals, would prefer to hold steady until more certainty is reached. For example, the unknowns surrounding the schedule for 2021, fan attendance, and even the DH have discouraged many teams from spending to this point.
If the Cardinals felt uncertainty when evaluating the 2021 season and the impending CBA negotiations, it is no surprise now that the team had not approached Jack Flaherty about an extension.
In hindsight, this doesn't reflect an unwillingness to pay Flaherty or a lack of desire to keep Flaherty around, it was just a product of the Cardinals' plans for how to go about this offseason.
While there isn't any solid line for when the "ramifications and the ripple effects of 2020 have subsided and some normalcy approaches," that could end up being spring training. That could also end up being next offseason or even after the new CBA has been agreed upon.
Personally, the thought of signing Dylan Carlson to a five or six-year extension sounds like a ton of fun, but a) it would be unwise to give any player a long deal based on just a little over 100 at-bats, but b) it would be a bad business decision for the Cardinals to opt into the current economic system of baseball when that system could change very quickly.
The new CBA could bring changes that hurt the Cardinals, but the decision to stay away from extensions during this time of uncertainty is a smart one, and one that we should've seen coming sooner.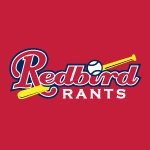 Want your voice heard? Join the Redbird Rants team!
Write for us!
The team still has plenty of time to extend Flaherty or anyone else. A whole lot of decisions of much more importance have to be decided first though.