St. Louis Cardinals: Three big questions ahead of this winter
The St. Louis Cardinals will not come into 2021 the same team as they are now. Ahead of a tumultuous offseason, what are the biggest questions for the team?
In 2020, the St. Louis Cardinals were plagued once again by an offense that appeared and disappeared depending on the day. To be fair, the COVID-19 outbreak they suffered through would've caused any team to under-perform, but if nothing else, the team's shortcomings only became more evident.
The 2020-2021 offseason is going to be one with a lot of uncertainty, especially with revenues down league-wide. No matter what the money situation looks like, the Cardinals can't come into 2021 with the exact same roster.
With so much uncertainty, what are the biggest questions facing Cardinals this winter?
No. 1: What to do about Molina and Wainwright
One of the biggest questions facing the Cardinals not only this winter, but over the next two years is about what the next core of players will look like. If it's not yet obvious, the team is entering a huge period of transition. 
At the center of this transition are the two players who have been with the Cardinals the longest, Yadier Molina and Adam Wainwright. Both players were relatively productive in 2020, but are in their late 30s. Is it time for one last ride? Or is it time to ride off in the sunset?
There is a world where Molina and Waino join other squads, but if they have an interest in returning, it'll be tough to imagine the Cardinals won't bring them back in. If they move on or retire, that transition period will kick off a lot faster than if they return.
No. 2: Searching for power
If there is one thing that is clear about the state of Major League Baseball in 2020, it's that power wins.
Unfortunately for the Cardinals, they ranked 30th in baseball in ISO and 27th in slugging percentage in 2020. They need to get another bat or two.
Tyler O'Neill has a ton of power and has redesigned his approach, but hasn't gotten results yet, despite leading the Cardinals in homers in 2020. Paul Goldschmidt had a good year overall but was still slugged below his career norms. Dylan Carlson looks good, but they can't rely on him to be a lineup centerpiece for power just yet.
Power is a problem, and they need to find some to keep up with the rest of the league.
No. 3: What to do about a hitting coach?
While the specifics of Jeff Albert's contract are not publicly avaliable, Mark Saxon of the Athletic commented that Albert's two-year contract with the Cardinals is up after 2020. Even if it is not, the offense in the past two years may have been the worst offense the Cardinals have fielded in the past decade.
Before you all blame it solely on Mozeliak, keep in mind how many players have gone elsewhere to have lots of success at the plate. In the last two years, players have consistently underperformed at the plate on the Cardinals.
Whether or not Albert's contract is up, it may be smart or even necessary to move on from him in the winter. I am not arguing for redirecting the organizational approach away from a more analytical approach that Albert brought, I am simply arguing that there may be a better person to communicate it to the players.
A dramatic shift into analytics from a traditional approach takes time to take effect but would be insanity to bring back Albert in the same role if his contract is truly up.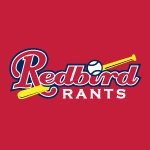 Want your voice heard? Join the Redbird Rants team!
Write for us!
I'm sure there are many more questions facing the Cardinals this winter, but for me, these are the three most important. Answer them in the right ways this offseason and 2021 could be a drastically improved year for the hometown squad.