St. Louis Cardinals: Postseason free agents the Cards should target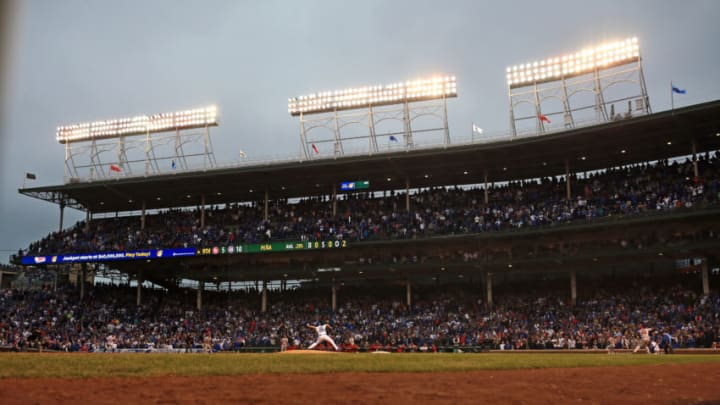 CHICAGO, IL - SEPTEMBER 30: General view of Wrigley Field between the Chicago Cubs and St. Louis Cardinals on September 30, 2018 in Chicago, Illinois. (Photo by Andrew Weber/Getty Images) /
CHICAGO, IL – SEPTEMBER 30: General view of Wrigley Field between the Chicago Cubs and St. Louis Cardinals on September 30, 2018 in Chicago, Illinois. (Photo by Andrew Weber/Getty Images) /
The St. Louis Cardinals need to make changes this offseason and one place they should look would be to free-agents-to-be who are playing now in the postseason.
The St. Louis Cardinals are once again watching the postseason from the comfort of their own couches or yachts or golf courses or deer stands… in other words, the St. Louis Cardinals are not playing in October for another season. This must change as the birds fly into 2019.
While the manager position and coaches are not really in flux (save for Jose Oquendo), the roster makeup should be in question and should be in flux. The time is now to make lasting changes to improve this team. Before diving into potential moves, I would be remiss if I didn't recommend you read Trevor's look at the Cardinals' 40-man roster.
Noting the cluster that is the 40-man, the organization will need to make a few decisions. Tyler Lyons is set for free agency and the club should definitely let him walk. This subtraction will leave an opening in the 'pen for a left-handed pitcher who is badly needed. Who else should go? Brett Cecil? Maybe even Dexter Fowler?
Pushing the what-ifs aside, the Cardinals' front office should take a hard look externally to find solutions and suggestions for 2019. Let me suggest that Mozeliak and company take a hard examination of the teams currently playing in the postseason. Many of these have to-be free agents who would bring postseason experience to the Cardinals and who would have tasted it recently.
Yes, these names will cost a little bit more than other to-be free agents but, we all know this, the St. Louis Cardinals have the money and need to start spending it. Let's dive in!