St. Louis Cardinals: Memphis loses too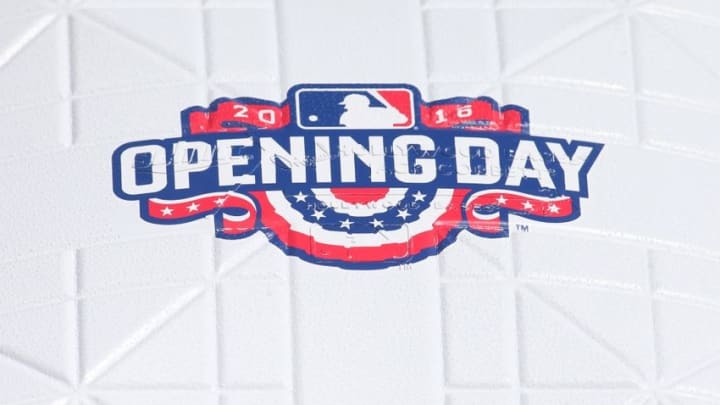 Apr 3, 2016; Pittsburgh, PA, USA; Detail view of a base to be used in the 2016 Opening Day baseball game between the Pittsburgh Pirates and the St. Louis Cardinals at PNC Park. Mandatory Credit: Charles LeClaire-USA TODAY Sports /
The AAA-affiliate of the St. Louis Cardinals, the Memphis Redbirds, opened their 2016 season Thursday to a beautiful night in Memphis.  While the ultimate outcome wasn't as was wished, there were many excellent takeaways witnessed.
I was beyond thrilled to spend Thursday evening with the Memphis Redbirds for the first time this season.  I longed for this especially in light of the St. Louis Cardinals' slow start this season and my admiration for this great AAA team.  I had my fingers firmly crossed for the chance to see some real offense.  Did I get my wish?
The St. Louis Cardinals have earned only seventeen hits over the first three games of the season.  In addition, the Cardinals have scored only seven runs in these games.  I was dying for the Redbirds to have an offensive explosion.  Did I get my wish?
In case you missed it, I live-tweeted during the game.  The following are some of the highlights from tonight's game:
This was the moment when the Sky Sox scored and took the lead.  This also spelled the end of Deck McGuire who had a good night (see the line above).
And, another highlight from tonight:
A home run?  A home run?!  Were my eyes deceiving me– did a Cardinal (albeit a baby bird) actually hit a home run?  I was so shocked that I felt compelled to share this:
I felt for sure that the Redbirds had this game in the bag.  Where I was right about the no-doubter, I was wrong about having this game won as the Sky Sox came back to take the lead against Sam Tuivailala.  I remain a huge proponent of Tuivailala but what I witnessed tonight shows me he needs to focus on his location.
The game concluded with a final score of 4-3 but did provide some positive takeaways.  Let's look at them quickly now.
Deck McGuire has a bright future and will do well to spend this year building on his material.
Jacob Wilson, who I have praised many times, will almost certainly get a call-up as he went 2-3 tonight with a single and a double.  Who with the Cardinals can say that right now?
While he only recorded one hit, Jonathan Rodriguez's home run was a massive blast.  This would be welcome offense in the majors today.  I would love to see him do this more so he can get a call-up as well.
Miguel Socolovich looked okay.  Not really great but okay.  Having said that, he did submit one inning of work surrendering no hits, walking one, and striking out two.  The okay-not-great stuff?  His command wasn't sharp.
More from St Louis Cardinals Prospects
A final fun, excellent takeaway was watching Charlie Tilson turn on the speed propelling him from second to third when he entered the game as a pinch runner.  This advancement was on a short fly ball to right field but Tilson had the speed to make the advancement without issue.  The Cardinals could certainly use some of that as well.
The negative takeaways: four hitters went hitless in the contest and many  of the batted balls in play tonight were groundball outs.  While watching these things, I found myself wondering if I had changed the channel to the Cardinals game and had stopped watching the Redbirds.
All of this aside, the Redbirds showed a good opening night.  I'm sure there are additional great games to come.
Next: Opening Night for Memphis Redbirds
One last note: the rumors were flying in the press box about Marco Gonzales.  Everyone seems fairly confident that Marco is headed for Tommy John surgery.  Time will tell but the signs do seem to indicate this.  Follow me on Twitter and let's see if the Marco stuff comes true and how future Redbird games are to be won!